Search for a father killed in war

The death of John Herbert Friedhaber, insert, pilot of the "Never Mrs.," pictured above, was something of a mystery to his daughter until years later.

    'All my life I have been Haunted by an emptiness'

By S.M. FRIEDHABER - HARD


Fifty years ago last Friday, on Veterans Day, my 24-year-old father lost his life during World War II. I was 4 months old. But all my life I have been haunted by an emptiness.

I have imagined the impossible  to meet him just once. His death has been a mystery to me. But I have discovered more about it in the past four years.

My father, John Herbert Friedhaber, was a second lieutenant in the U.S. Eighth air Force, Second Air Division. Stationed in Old Buckenham, Norfolk, England, as a member of the 453rd Bomb Group, he participated in bombing missions over Germany.

I showed his Air Medal and Purple Heart to friends and tried to explain what I did not understand. The phrase "killed in action" was not clear.

Originally, he had been buried in Gelsenkirchen, Germany. At the family's request he was reinterred in this country. His mother Margaret and I visited his grave in Woodlawn National Cemetery, Elmira, for the first time in 1970. She asked, "Do you really think he is here?"

Over the years I acquired some of his belongings: photos, letters, papers, flying logs, year-books, a 1933 diploma from St.Vincent's in Springbrook, a 1937 diploma from East Aurora High School. He became more real.

After reading his pilot logs, I understood how my father loved airplanes. I feel a thrill when I hear the roar of an old warbird. I have always wanted to learn to fly. Eight years in the convent and a 17-year marriage distracted me. If "Jack" had lived, I would be flying and I would have had a better idea of "a man's world."

In 1991, pieces of the puzzle concerning my father's death began to fall into place. Through a network of veterans, I contacted Frank Stout, the right waist gunner of the bomber.Their last mission was to bomb a plastics factory in Bottrop, near Essen.

Stout sent me a list of crew members, an official accident report and photos of their B-24, the "Never Mrs."

Frank wrote: "Susan, we were hit by flak, number three engine, bomb bay and command deck, on fire, plus oxygen blow up.

"Our plane went into two flat spins.Your Dad pulled us out of the first. But in the second spin the airplane broke off at the bomb bay. (Thomas) Notcher (tail gunner) and I were in the tail section.... and we crawled where the tail turret used to be and fell (parachuted) out of the opening."

"I met Henry Maxfield (navigator) on a flat-bed truck crown of Gelsenkirchen) with Notcher and John Vanderhoof (co-pilot). Maxfield told me what happened on the flight deck. Vanderhoof was unconscious so your Dad and Maxfield pushed him out the nose wheel hatch. Remainder of crew were dead."

"Notcher and Vanderhoof went to a German hospital. Maxfield and myself went to a civil jail in the town.

"The German guards told us our pilot (Jack) was killed by farmers or town people and that they got to him too late."

Imagine my shock to discover that my father had survived the B-24's explosion only to lose his life at the hands of civilians. Do I hate the Germans? Of course not. I hate war. That we are both of German descent is the greatest irony of all.

Frank ended his letter with. "Your Dad was a great guy. Everyone loved him.You should be very proud to have a father like Jack. I'm so proud to have been a member of his crew."

My search for my father continued. At the Geneseo Warplane museum's annual "Wings of Eagles" airshow a friend spotted a book with the "Never Mrs." pictured on the back cover. The book, "B-24 Liberator, 1939-1945," by Martin Bowman, includes a chapter called "Hotel Sweden" by Frank Thomas, which recounts the history of the "Never Mrs."

He describes the event that had left such an impact on my life: " 'Never Mrs.' on Nov.11, 1944.... exploded over the Ruhr Valley on her 70th mission ... She was carrying a new crew on their first mission and there were only four survivors..."

It was in fact, Jack's third or fourth mission. He wrote to Marge two days before he was killed: Nov.9, 1944: "Now that I'm qualified to tell you what Germany looks like from the air I can't tell you. Anyway we had a time of it. My desire to get back is powerfully strong. I expect I'll get shot at most of the winter. Brr it's cold."

This past summer, I learned more of my father when his sister and I visited Old Buckenham, where he had been based. The airfield is silent, the cement overgrown with weeds. But I imagined ragged warbirds landing by instrument in fog.

In a way, I am a casualty of war and there are millions like me. " Friedhaber," my father's name and mine, means "peace-keeper" and I feel moved to commit my life to peace.

I recall a letter from my mother telling of his gentleness with me: "He sings to her and carries her around as though she were a soft-boiled egg without the shell." And Jack had written to his mother that "Susan ... always had a smile for me.

I no longer feel fear or self-pity. I agree with Anne Frank who said (in her diary): "In spite of everything I still believe that people are really good at heart."
SUSAN FRIEDHABER-HARD

lives in Arcade, New York

From The Buffalo News/Sunday Nov. 13, 1994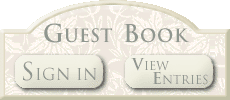 Please Sign Susan's Guest Book

This page was last updated: January 26, 2013